#SouthEastern Weekly Nifty Trend Analysis 22nd to 26th April
in friday closing bell, Nifty settled in red after making all time high due to profit booking. Only energy index managed to close in green. On the derivative front, call writers were aggressively writing ATM and OTM call option whereas put writing on lower strike was observed. The maximum call open interest buildup of more than 31 lakh shares at 12000 strikes has been observed, which should act as strong resistance zone in this series.
The Implied Volatility (IV) of calls closed at 13.42% while put options closed at 13.87%. The Nifty VIX for the week closed at 21.69% and is expected to remain sideways. The current PCR (put call ratio) closed at 1.46, which indicates more OTM put writing and is a bullish sign.
Among Nifty put options, the 11500-strike call has the highest open interest of more than 28 lakh shares. On #SouthEastern technical front, 12000-11950 spot levels is resistance zone and support is at 11500-11600 levels. Nifty is expected to trade in this range and is likely to consolidate at higher levels.
Trade Call :-  1. TCS #SE M3 Buy @2150, Target 2278+, SL 2050 -   Marico #SE M3 Buy @360, Target 394+, SL 345
#SouthEastern Trader Essential Analytics
Intraday Large-Cap #Trend
Intraday Mid_Cap #Trend
#SE TRIGGER - LargeCap
#SE TRIGGER - MidCap
BSE Sensex Chart #Trend
Monthly Break-out #Trend
FII & DII Monthly Trade
What Mutual Fund's Buying & Selling
#SE BSE Sensex Short Term Trend
India Budget 2019 - Key Highlights
#SouthEastern LinkedIn Blog Post

*Referesh Browser to connect with server & get the chart data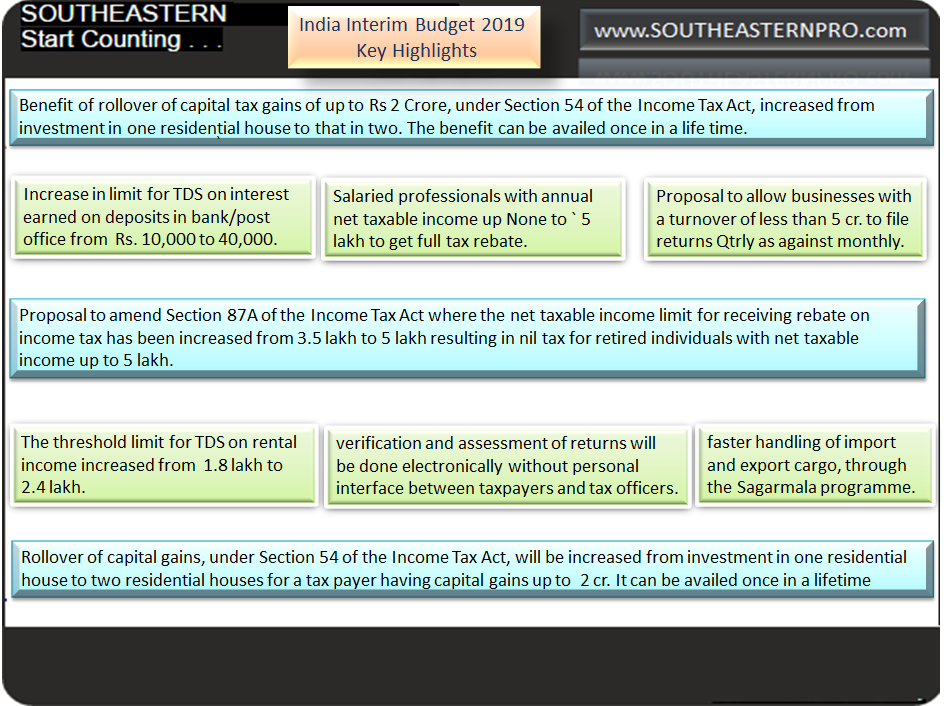 ---
---
---
---
---
---
---