#SouthEastern Nifty Weekly Trend Analysis 23rd to 27th Sept.
Last trading day of the week gone by was superb blockbuster day for Indian markets as they witnessed a biggest single day gain in last 10 years after Finance minister slashed corporate tax rate. The overall sentiments just flipped towards bulls after the key announcements. From derivative front, sharp short covering was seen by call writers which were holding their positions in 10800, 10900 & 11000 call strikes.
However, fresh addition of open interest was witnessed alongside in 11000 put strikes, which should now act as key support for Nifty moving forward. From technical front, Nifty has finally managed to close above its long term moving averages on daily interval, which is again a positive signal for the markets. The Implied Volatility (IV) of calls was up and closed at 14.74% while that for put options closed at 15.50%.
The Nifty VIX for the week closed at 15.55% and is expected to remain volatile. PCR OI for the week closed at 0.87. For coming week, we believe that bulls are likely to keep control over the markets and we may witness volatility as well ahead of September series future and options expiry. Meanwhile, any dip towards 11150-11100 levels should be used as an opportunity to create long positions since as far Nifty is trading above 11000-10950 the bias is likely to remain bullish.
#SouthEastern Trader Essential Analytics
Intraday Large-Cap #Trend
Intraday Mid_Cap #Trend
#SE TRIGGER - LargeCap
#SE TRIGGER - MidCap
BSE Sensex Chart #Trend
Monthly Break-out #Trend
FII & DII Monthly Trade
What Mutual Fund's Buying & Selling
#SE BSE Sensex Short Term Trend
India Budget 2019 - Key Highlights
#SouthEastern LinkedIn Blog Post

*Referesh Browser to connect with server & get the chart data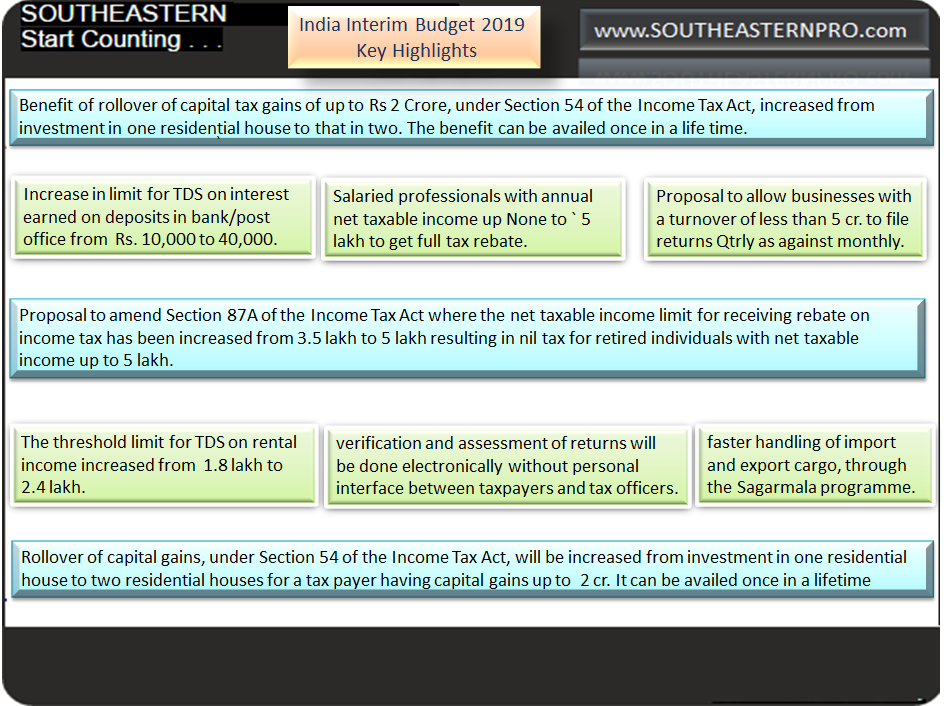 ---
---
---
---
---
---
---